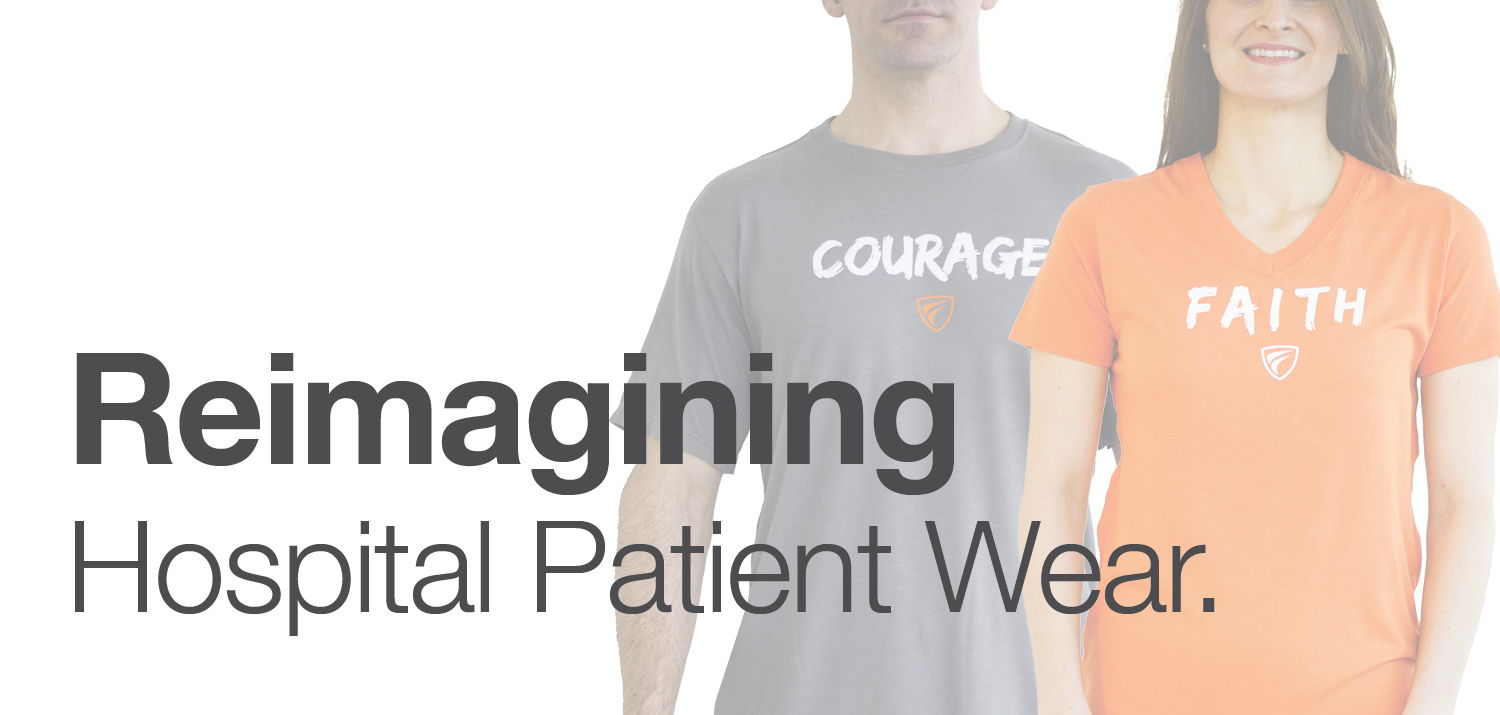 FIYA stands for Fight In Your Armor - that is a perfect description of what the Fighter Tee is all about! It brings hope, dignity, and normalcy to the person who is fighting against disease, no matter what it may be. Just the right blend of bamboo & cotton fabric and plastic snaps hidden in the seams make the Fighter Tee super comfortable and functional for the treatment setting. It instills the will to FIGHT!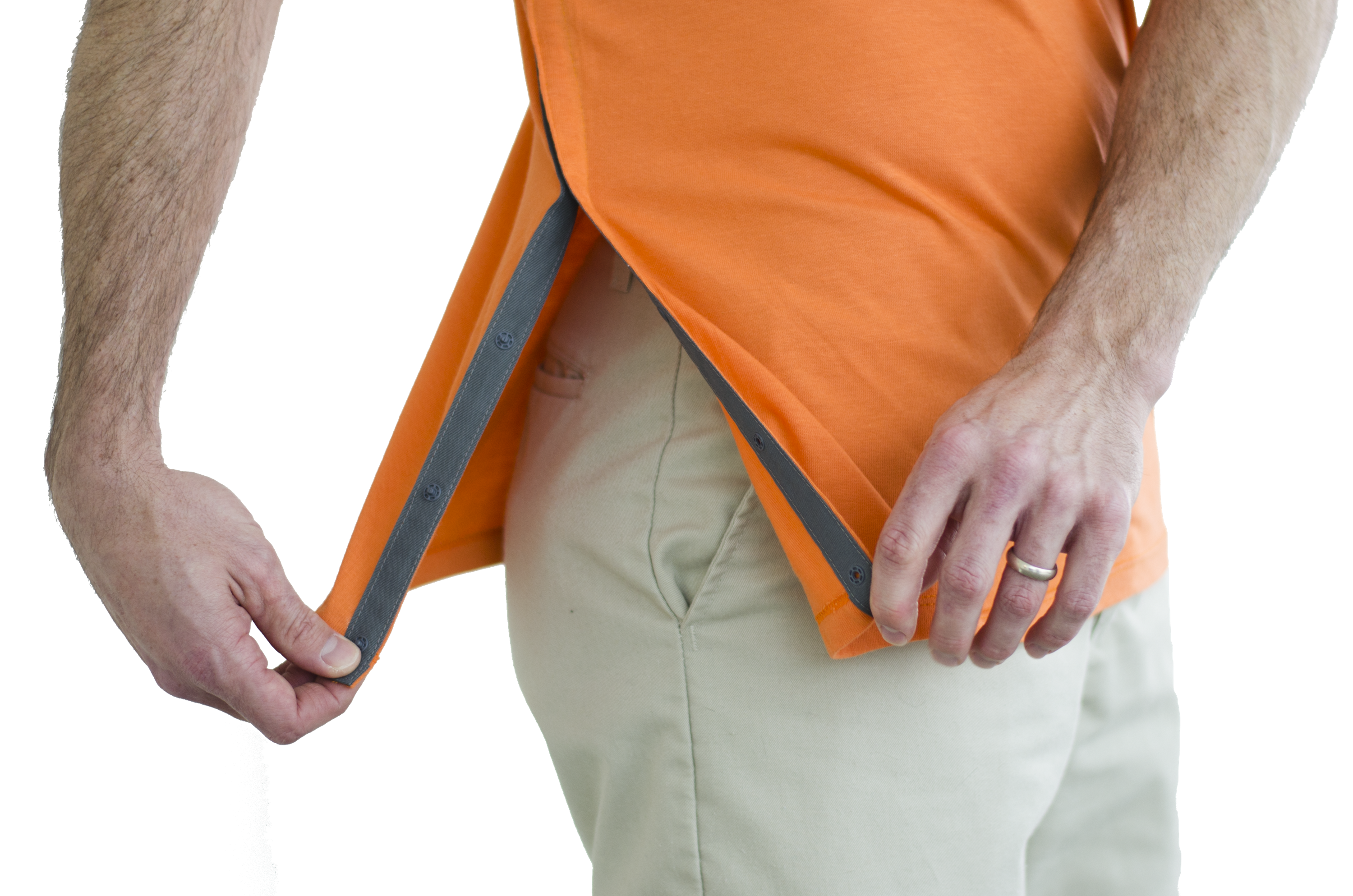 The Fighter Tee's custom design makes it easy for people to put on and remove their clothing while connected to an IV or similar catheter, and works well for those who may have trouble getting dressed, such as patients with a recent shoulder or back surgery. But this is more than just a revolutionary shirt. FIYA is about offering support and encouragement to someone. The  Fighter Tee means they are not in the battle alone.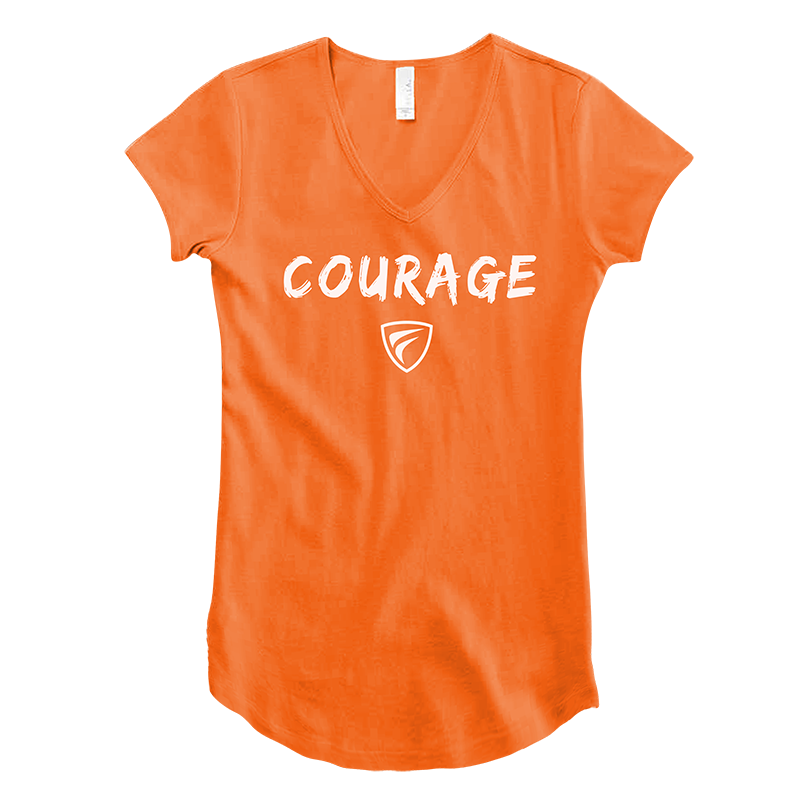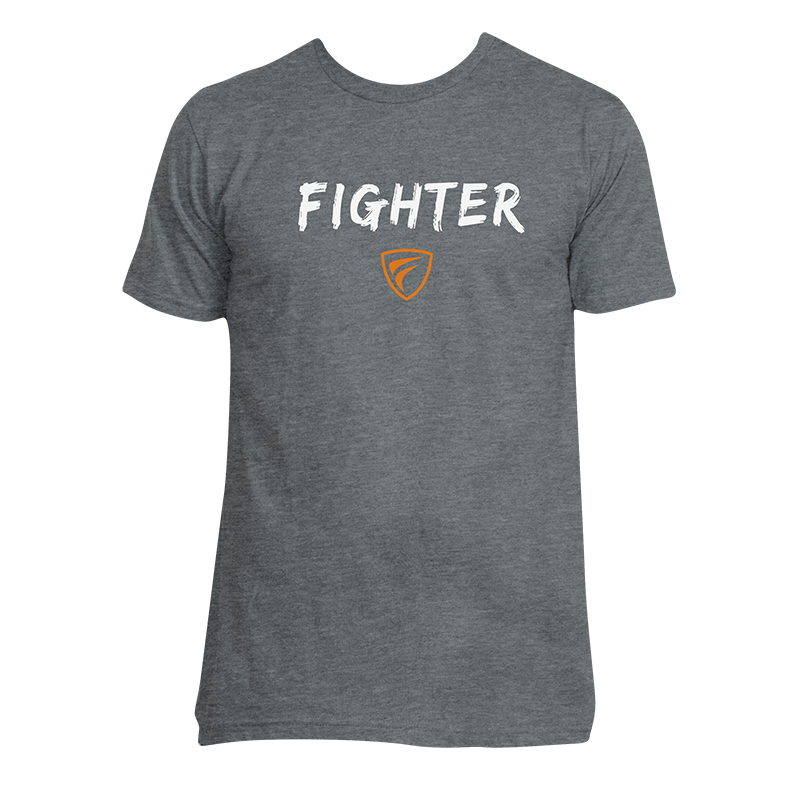 Two Styles. The Fighter Tee is available in both a Unisex Crew Neck and a Women's V-neck. The crew neck mimics a basic t-shirt with a roomy fit and a flat hemline. The v-neck offers a slimmer cut and scooped hemline. 
The Right Words. Along with a selection of colors, the Fighter Tee also allows you to choose the perfect message of encouragement. Select Courage, Faith, Strong, or Fighter - you know what will inspire them.
The Best Fabric. The Fighter Tee is made from a 70/30 blend of Bamboo and Cotton, making it incredibly soft, durable, and naturally moisture wicking. It feels like pajamas and looks like an on-trend graphic tee!
The Perfect Fit. This is no modified t-shirt. The soft and lightweight polyester tape with plastic snaps was always at the center of the design - the fabric will never pucker or pull and no one will know they are there!
The FIYA™ Story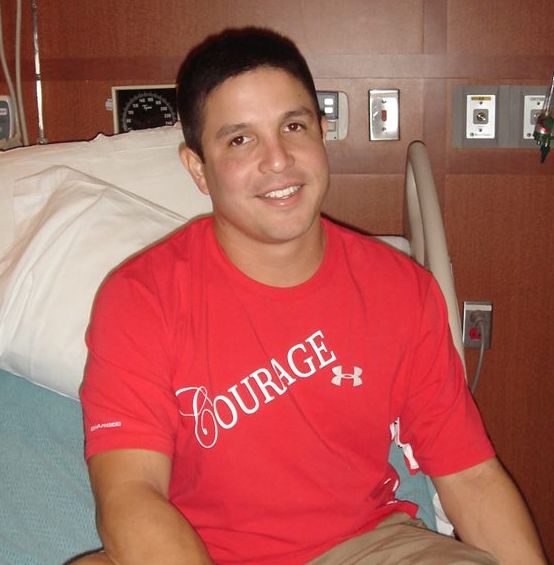 Jonathan Avitia was diagnosed with a rare stage 4 cancer at 29 years old. He was a vibrant, hardworking home designer from New Orleans who loved to exercise. When he was handed his diagnosis, everything about his life changed. Within a week he was an inpatient at MD Anderson, and as his nurse handed him a hospital gown he looked up and said, "I'm not wearing that." He had just left his home, his business, and his sense of normalcy - the thought of losing the right to wear his own clothes was too much.
So Jonathan and his wife, Lindsey, modified a few of the shirts he had brought from home based on a quick sketch he drew, adding snaps along his sides. The deconstructed shirt allowed hospital staff to access his PICC line and IVs, and he could fight his disease while wearing something that let him feel like himself. The pair quickly realized what a difference it made to Jonathan's comfort and confidence to wear something empowering as he fought so hard, and they knew they needed to get these shirts into the hands of other fighters.
Fast forward two years, and Jonathan has left the dream of sharing these shirts with others who are fighting in the hands of Lindsey. As she pursued this goal single-mindedly, she developed a brand to embody her purpose, and FIYA™ was born. It sends a powerful message to those who are suffering: "Fight In Your Armor." A Kickstarter campaign helped to get the Fighter Tee into production, and since then  FIYA™ has grown into a community of fighters and those who rally around them. FIYA™ isn't about being sick or having a debilitating disease, it is about embodying the human will to keep fighting. If you know someone today who is in that fight - whether it is against disease, an addiction, or mental illness - visit setFIYA.com and send them a tangible picture of hope.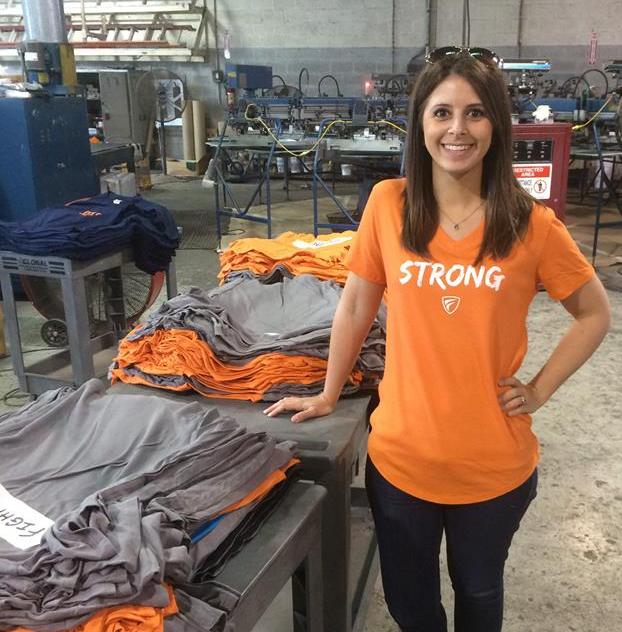 The Fighter Tee 

is more than a shirt.

 
It's identity. The person fighting disease has a name and a story beyond their diagnosis. Wearing a hospital gown strips them of their individuality and personality. The Fighter Tee restores a person's right to choose what they wear.
It's empowerment. The four walls of a hospital room send lots of negative messages - "You're sick. You're alone. You have no control." The Fighter Tee does the opposite - it tells the fighter that they are strong and courageous!
It's community. Fighters often feel alone or forgetten in their battle for wellness. Giving someone the gift of The Fighter Tee reminds them that they have a team of supports. The FIYA brand is about connecting fighters to a network of others who are cheering them on.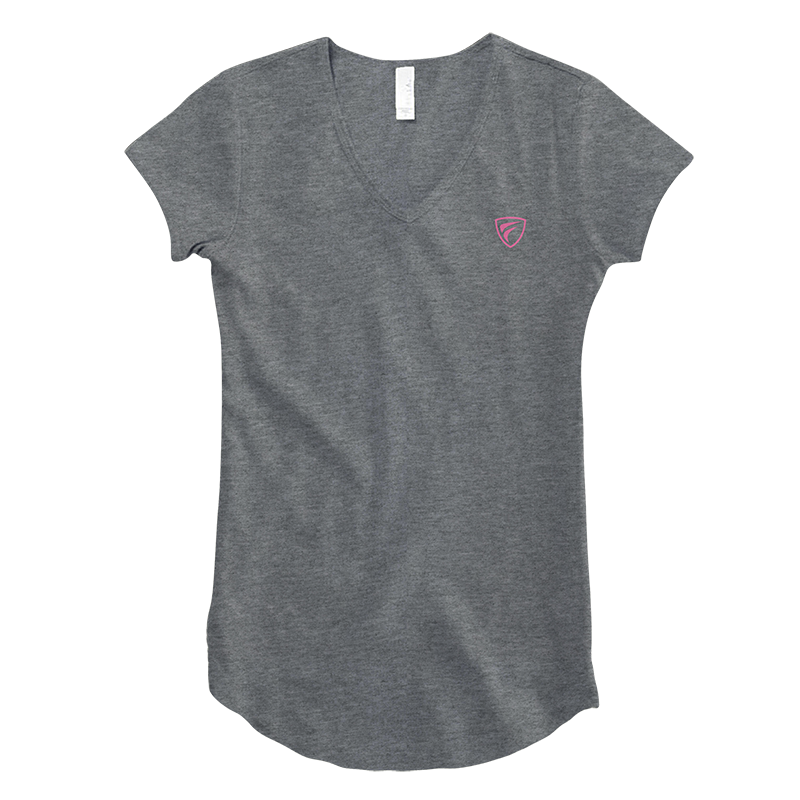 Stories from FIYA Fighters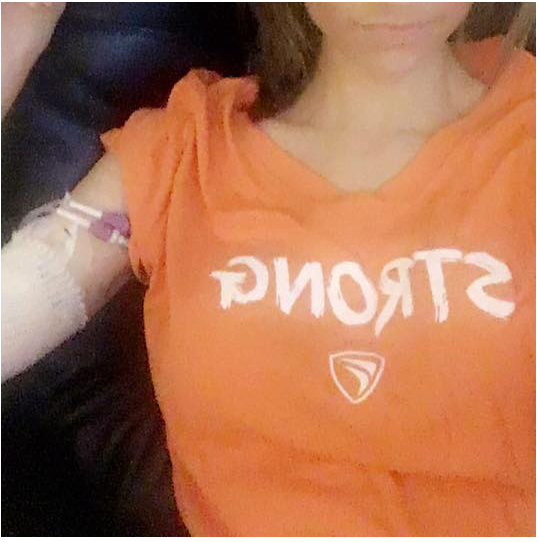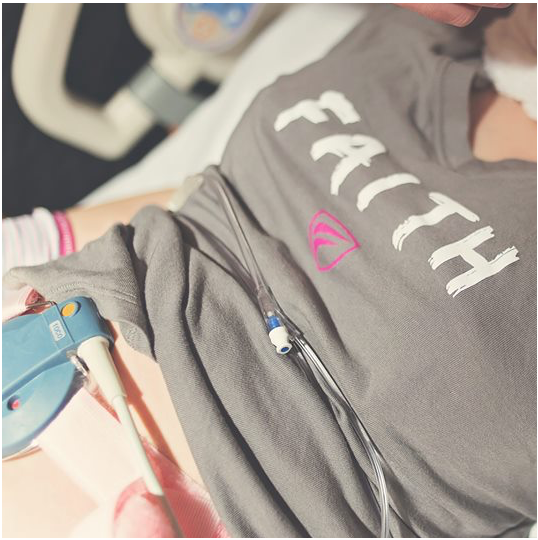 "I'm currently living with a PICC and getting home health IV nutrition as my body regains strength and I prepare for my 9th surgery to fight against Crohn's disease. I recently received my Fighter Tee and there couldn't be a better-designed shirt. Not many people understand unless they've lived in the hospital...thank you for making life feel a little bit more normal and giving me the encouragement to keep pressing on!"
- Aimee
"Last week my sister gave birth to my precious niece while wearing her FIYA Fighter Tee! She is was so strong, and her shirt was a visible reminder to everyone in the room - including her - that she could do it! This was a different kind of hospital stay - a happy one! - but it still made a difference that she didn't have to give birth in a hospital gown. It's hard for me to put into words what that moment was like, but I just wanted to say thank you!"
- Lindsey
Other Products You May Like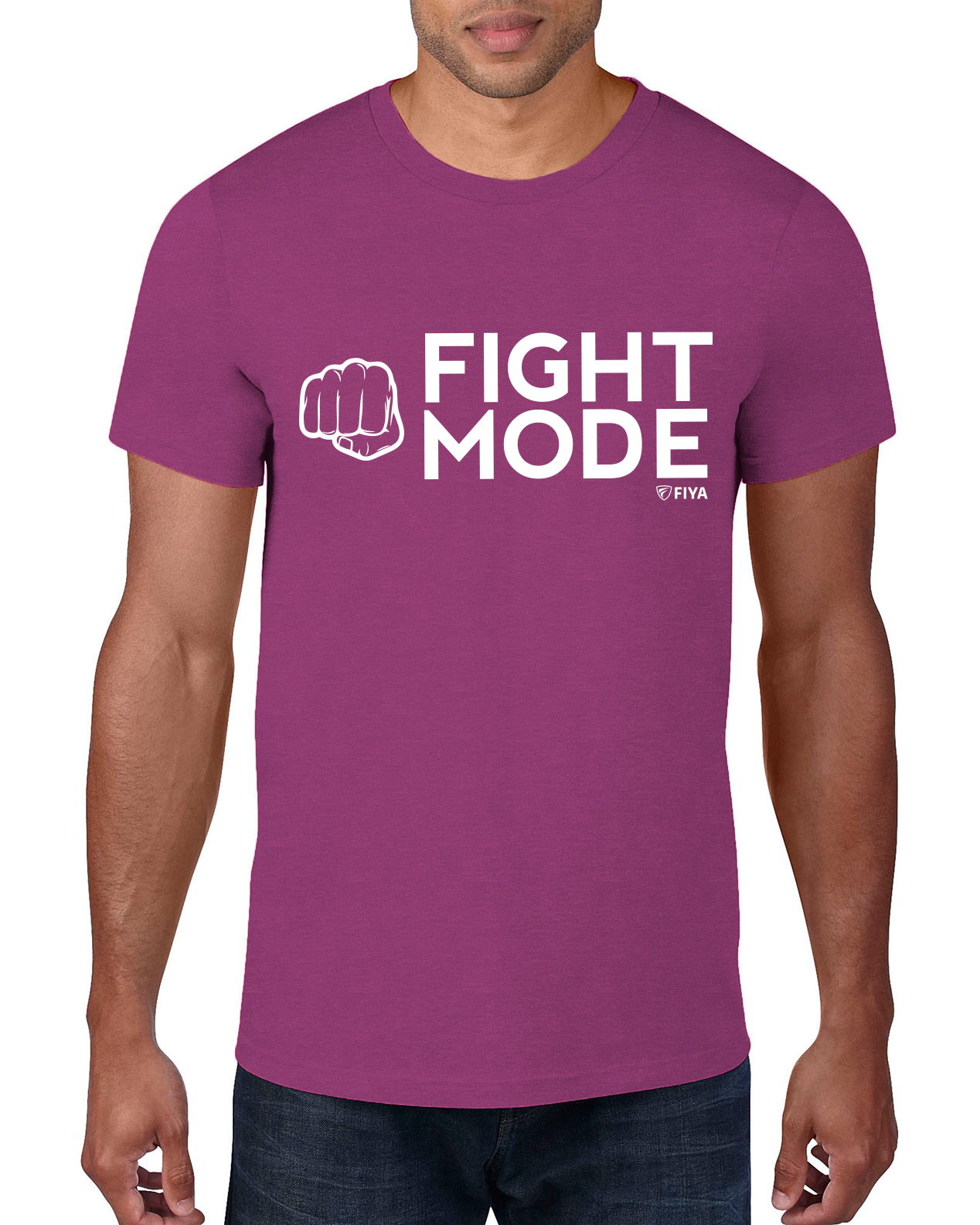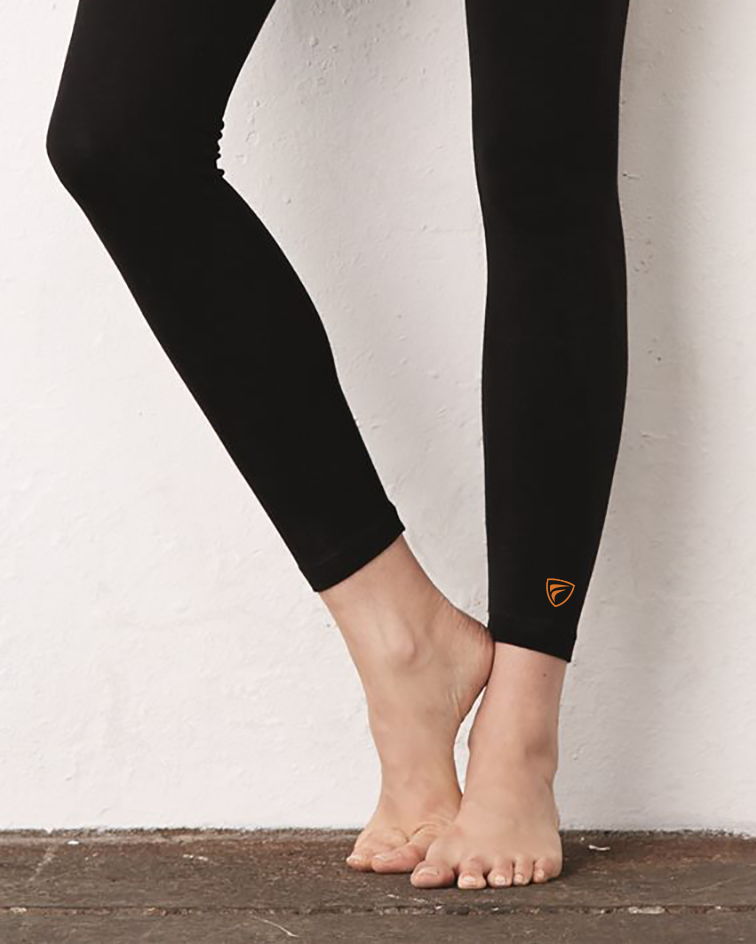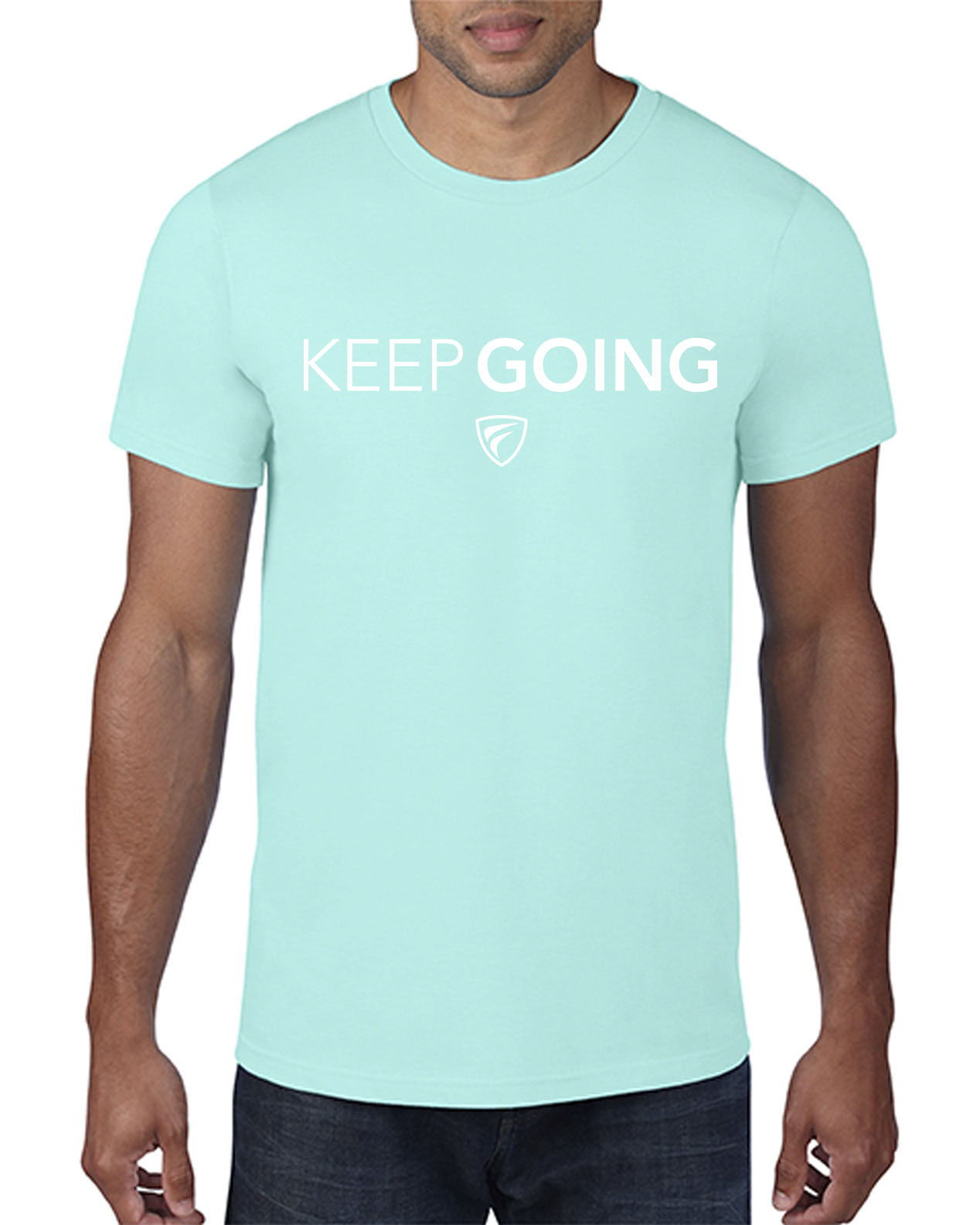 ★★★★★
We will remember him as a fighter. 
It has been nearly 2 years since my husband passed away while wearing his Fighter Tee. Day in and day out, he found encouragement in wearing "STRONG" across his chest. I didn't realize how deeply the shirt had affected the rest of our family until I set out to make memory quilts for my kids. I ordered 2 more shirts identitical to his Fighter Tee to put in the center of each t-shirt quilt - 
★★★★★
My grandpa wears it everyday, even when he doesn't have treatments!
My grandpa has been battling cancer on and off for several years, and he was given a fighter tee about a year ago. Ever since then he wears it all the time. It seems like every time I see him he's wearing his shirt that says "fighter" on it! It's like it makes him feel proud to be fighting his cancer - it makes him smile!
★★★★★
Everyone at the hospital asks about my shirt.
Nothing about staying in the hospital is pleasant, but this shirt makes life a little easier. Sometimes when I get a new nurse and they see me wearing a shirt they make a face like they're dreading telling me that it's going to be in the way - I get a kick out of raising my arm and tugging the snaps and watching the relief wash over their face! Literally everyone asks about it and I know more people need these shirts.